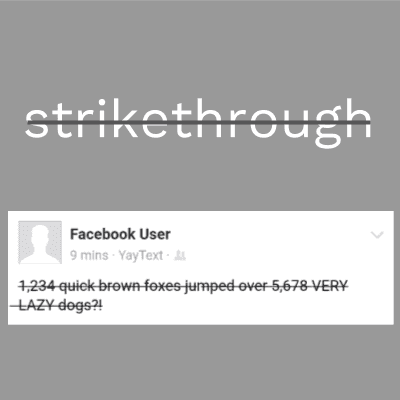 Super cool unicode text magic. Generate s̶t̶r̶i̶k̶e̶t̶h̶r̶o̶u̶g̶h̶ for Facebook, Twitter, and everywhere else.
This tool generates strikethrough text (l̵i̵k̵e̵ ̵t̵h̵i̵s̵), that you can copy / paste into Facebook, Twitter, YouTube, SMS, etc. Strikethrough text is often used to indicate a revision or edit, where you want to leave the original text for the sake of transparency or full disclosure. This font style can also be used to strike-out mistakes, to be ironic, or to cross things off a todo list.
While the text this tool generates may look similar to text generated using the HTML <strike> tag or the CSS attribute text-decoration: line-through, it isn't -- this tool generates unicode.
See how these styles look on apps like Facebook, Twitter, SMS; and on Mac, Windows, iPhone and Android devices.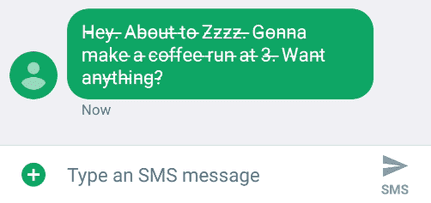 sms / android / message
sms / ios / message

sms / ios / notification

facebook / android / fb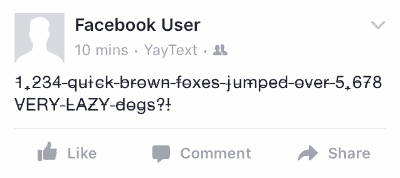 facebook / ios / fb

facebook / osx / chrome

facebook / osx / firefox

facebook / osx / safari

facebook / win / chrome

facebook / win / firefox

facebook / win / ie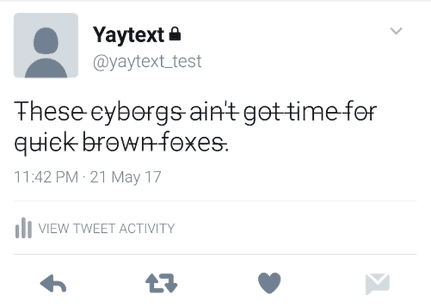 twitter / android / tw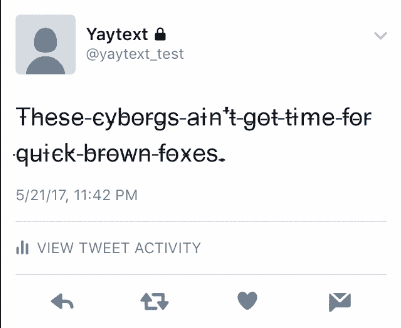 twitter / ios / tw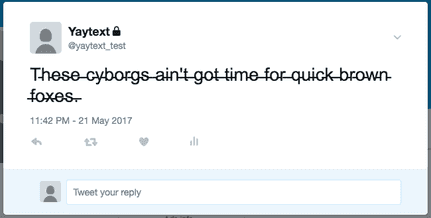 twitter / osx / chrome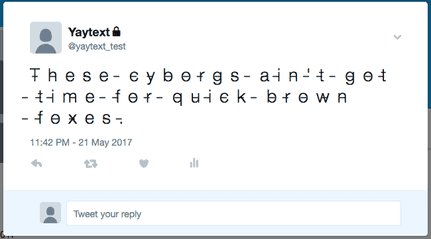 twitter / osx / firefox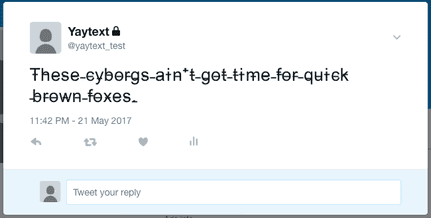 twitter / osx / safari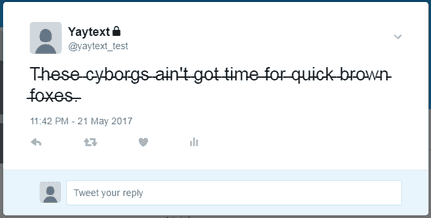 twitter / win / chrome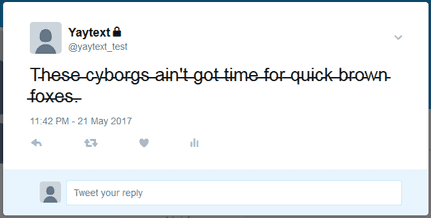 twitter / win / firefox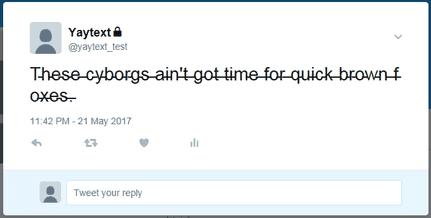 twitter / win / ie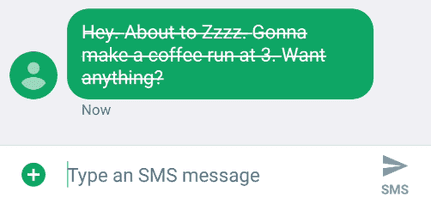 sms / android / message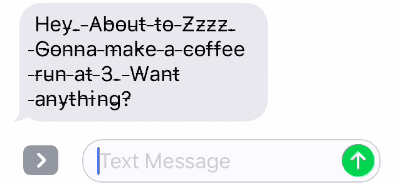 sms / ios / message

sms / ios / notification

facebook / android / fb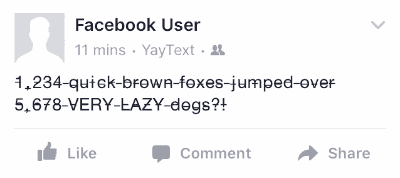 facebook / ios / fb

facebook / osx / chrome

facebook / osx / firefox
facebook / osx / safari

facebook / win / chrome

facebook / win / firefox

facebook / win / ie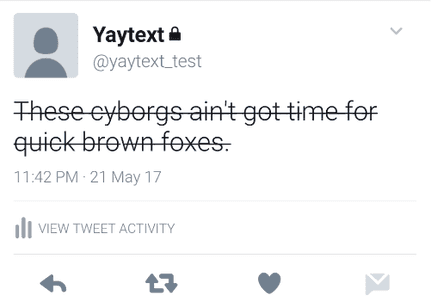 twitter / android / tw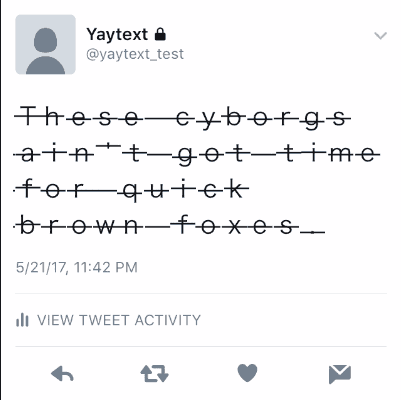 twitter / ios / tw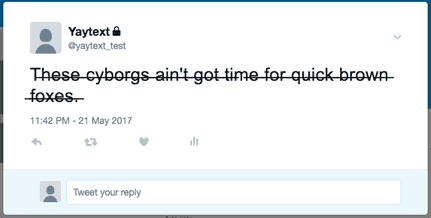 twitter / osx / chrome
twitter / osx / firefox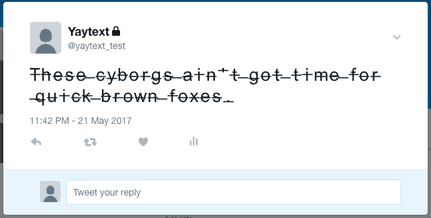 twitter / osx / safari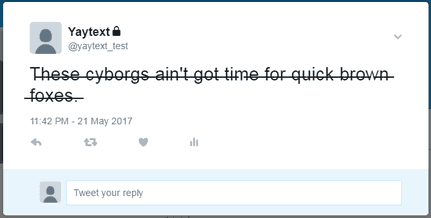 twitter / win / chrome
twitter / win / firefox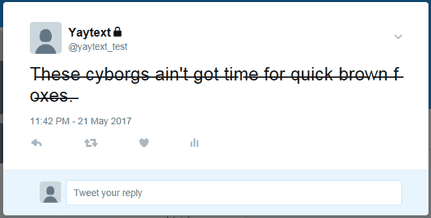 twitter / win / ie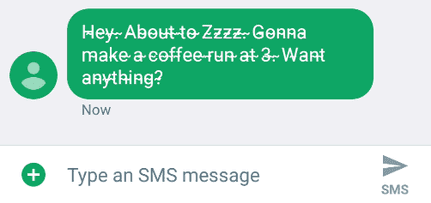 sms / android / message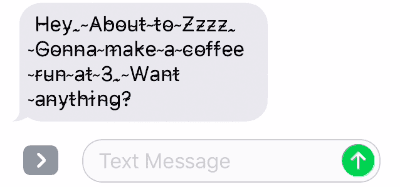 sms / ios / message

sms / ios / notification

facebook / android / fb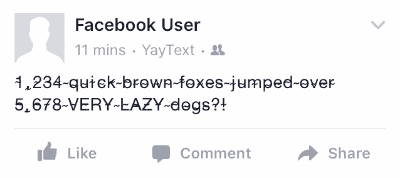 facebook / ios / fb

facebook / osx / chrome

facebook / osx / firefox

facebook / osx / safari

facebook / win / chrome

facebook / win / firefox

facebook / win / ie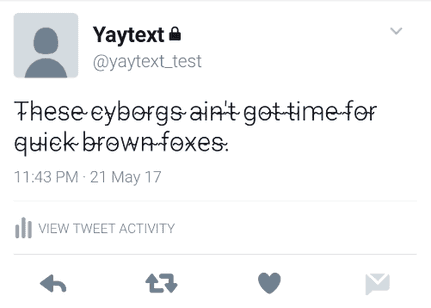 twitter / android / tw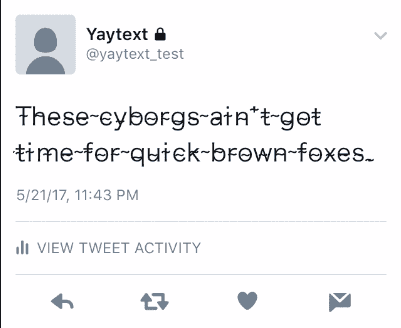 twitter / ios / tw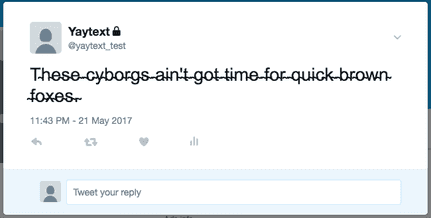 twitter / osx / chrome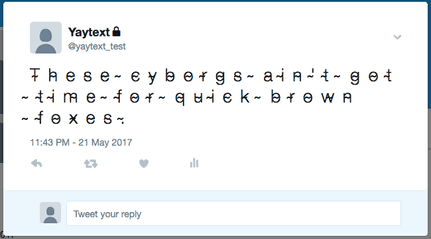 twitter / osx / firefox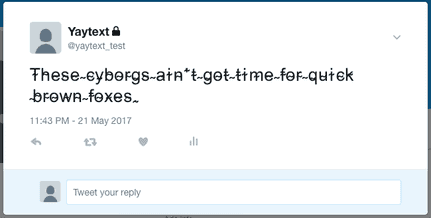 twitter / osx / safari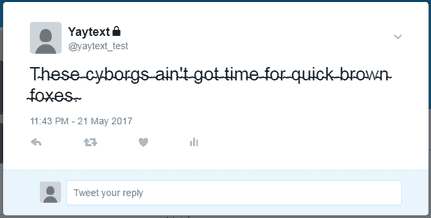 twitter / win / chrome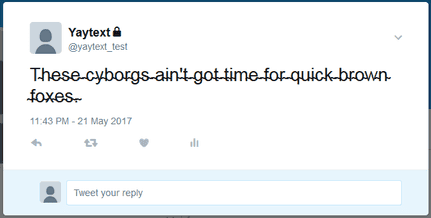 twitter / win / firefox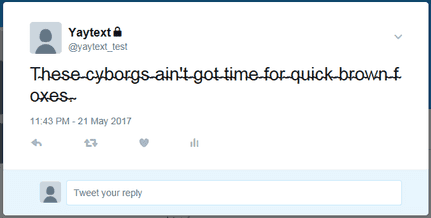 twitter / win / ie