Home »

Styles

»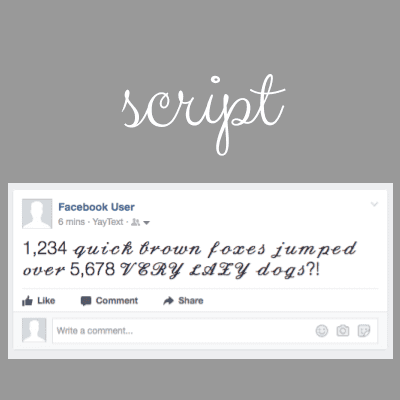 Super cool unicode text magic. 𝓛𝓸𝓿𝓮𝓵𝔂 flowing script text for Facebook, Twitter, and more.
This tool generates formal, flowing, script text (𝓁𝒾𝓀ℯ 𝓉𝒽𝒾𝓈) that can be copied/pasted into Facebook status messages, Twitter updates, YouTube comments, etc. This script style text can be used to recreate human-ness of handwritten text, or to recreate formal calligraphy.
See how these styles look on apps like Facebook, Twitter, SMS; and on Mac, Windows, iPhone and Android devices.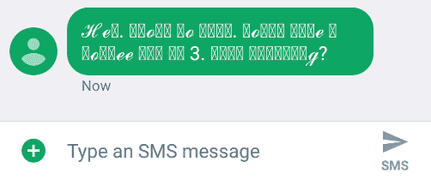 sms / android / message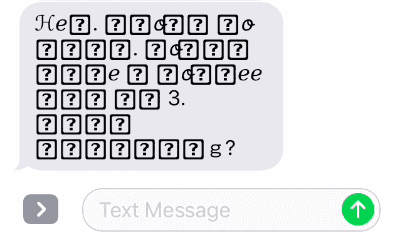 sms / ios / message

sms / ios / notification

facebook / android / fb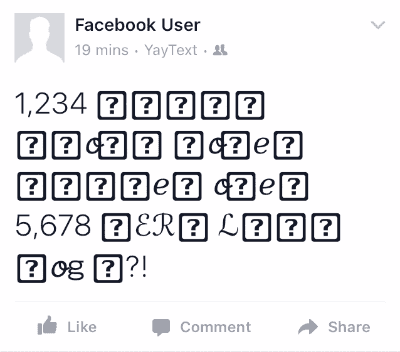 facebook / ios / fb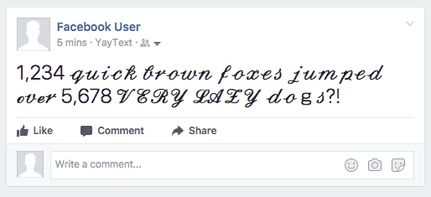 facebook / osx / chrome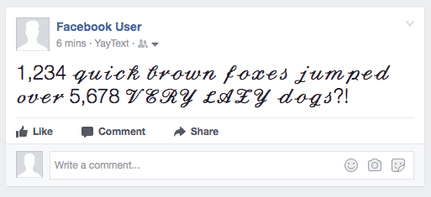 facebook / osx / firefox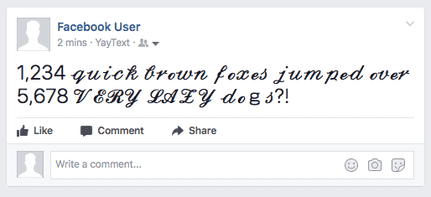 facebook / osx / safari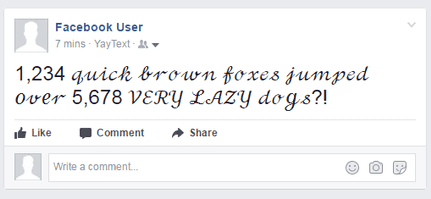 facebook / win / chrome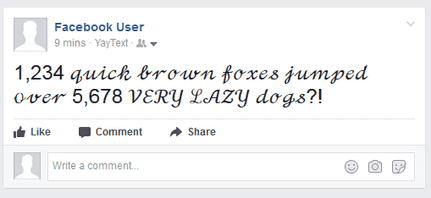 facebook / win / firefox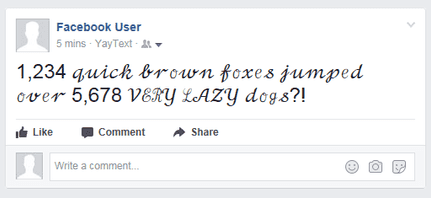 facebook / win / ie
twitter / android / tw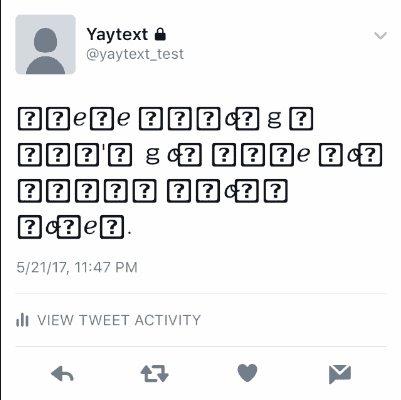 twitter / ios / tw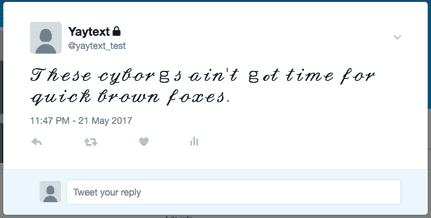 twitter / osx / chrome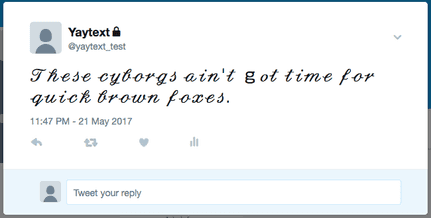 twitter / osx / firefox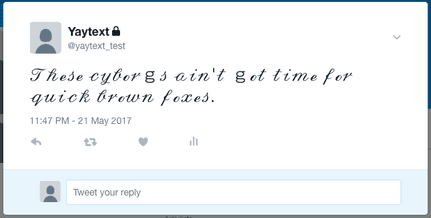 twitter / osx / safari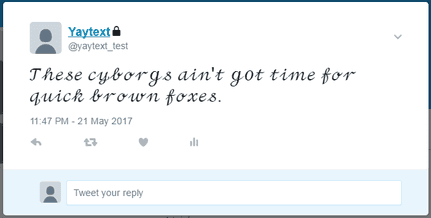 twitter / win / chrome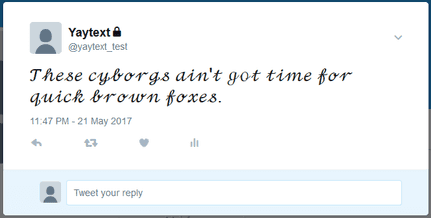 twitter / win / firefox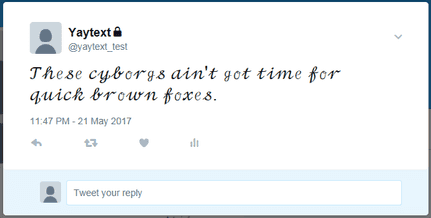 twitter / win / ie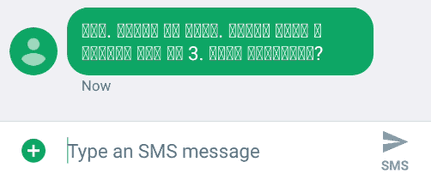 sms / android / message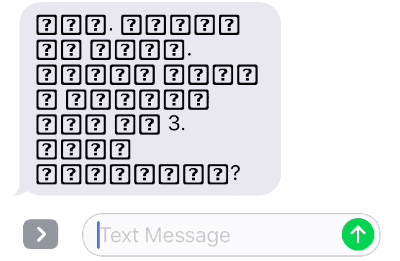 sms / ios / message

sms / ios / notification

facebook / android / fb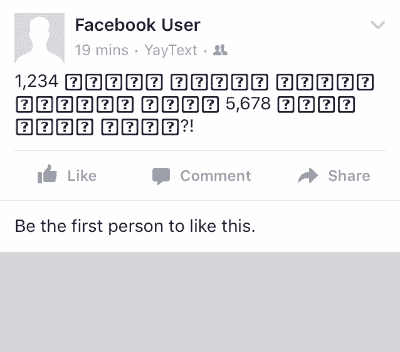 facebook / ios / fb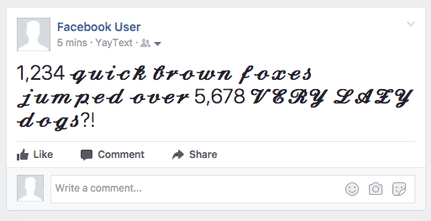 facebook / osx / chrome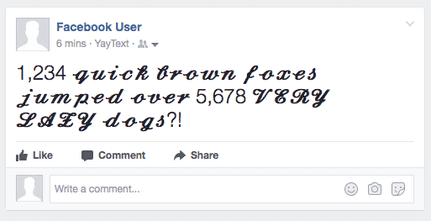 facebook / osx / firefox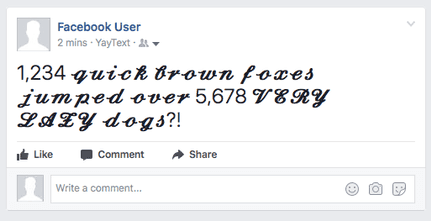 facebook / osx / safari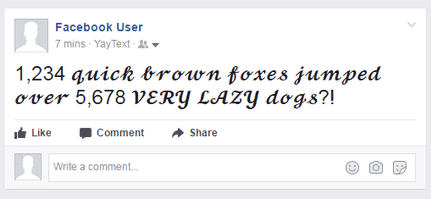 facebook / win / chrome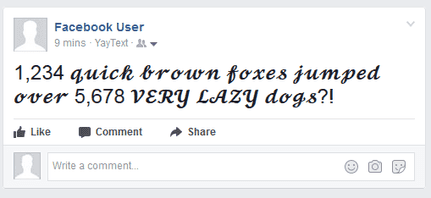 facebook / win / firefox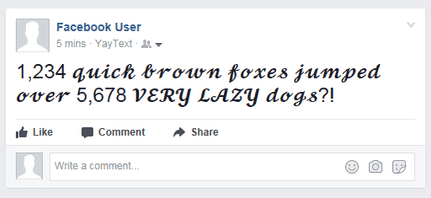 facebook / win / ie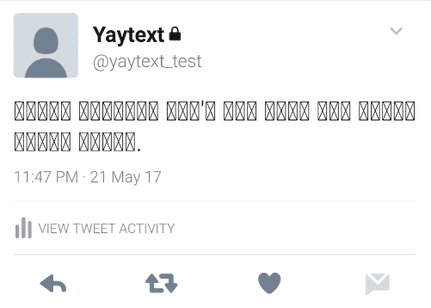 twitter / android / tw
twitter / ios / tw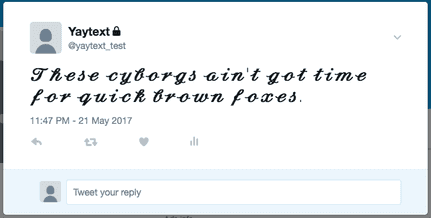 twitter / osx / chrome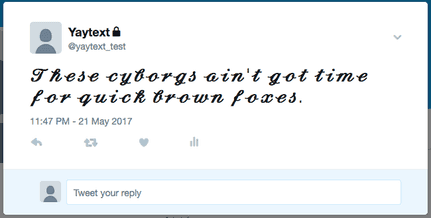 twitter / osx / firefox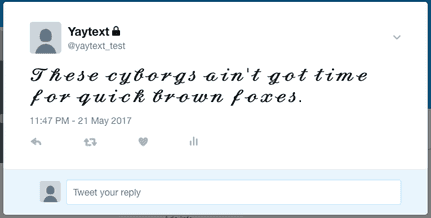 twitter / osx / safari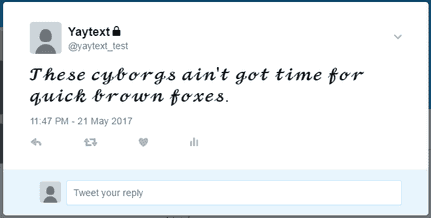 twitter / win / chrome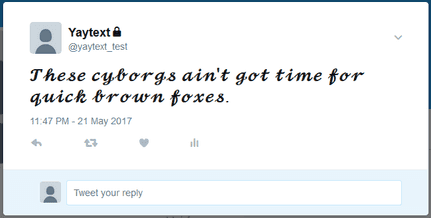 twitter / win / firefox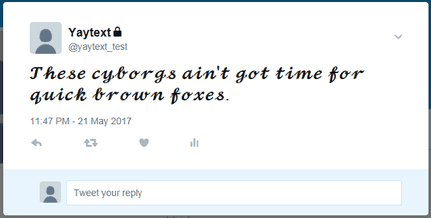 twitter / win / ie