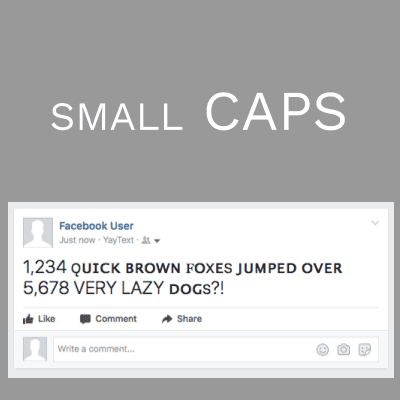 Super cool unicode text magic. Why hello there ʟɪᴛᴛʟᴇ ᴄᴀᴘɪᴛᴀʟ ʟᴇᴛᴛᴇʀs!
This small caps style uses unicode to make your Facebook posts, tweets, and comments look more formal (ʟɪᴋᴇ ᴛʜɪs). You can use small caps for tweeting wedding invitations or for styling text to look like it's engraved on a building 🏛.
This style produces an effect similar to the font-variant: small-caps CSS property, except that this style can be copy and pasted into emails, social network posts, text messages, etc. because it is generated with Unicode. The glyphs produced by this style use shapes that look uppercase, but the heights of the characters are similar to lowercase character heights.
Related styles: If you want to use tiny text (like ᵗʰᶦˢ or ₜₕᵢₛ) try the tiny text tool. For the mini me style (eͤxͯaͣmͫpleͤ) try the mini me style tool.
Small caps (compatible 'F')
See how these styles look on apps like Facebook, Twitter, SMS; and on Mac, Windows, iPhone and Android devices.
Small caps (pretty 'F')
top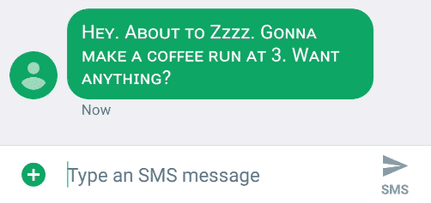 sms / android / message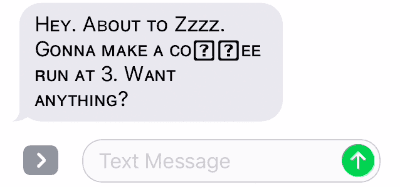 sms / ios / message

sms / ios / notification

facebook / android / fb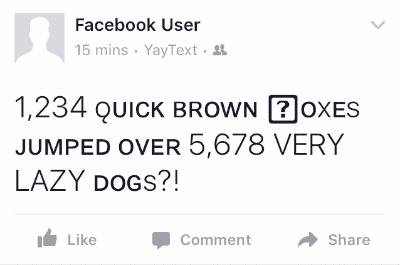 facebook / ios / fb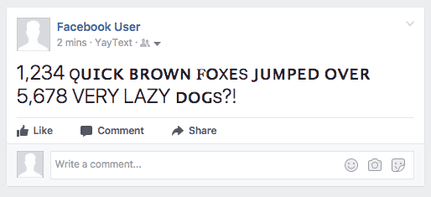 facebook / osx / chrome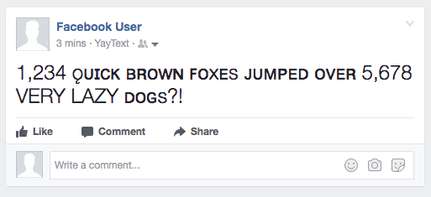 facebook / osx / firefox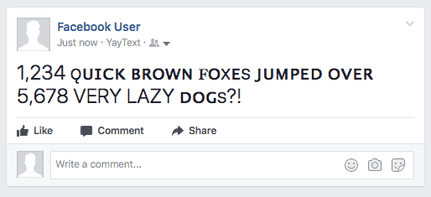 facebook / osx / safari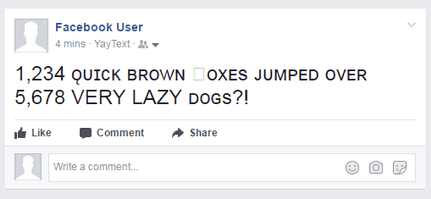 facebook / win / chrome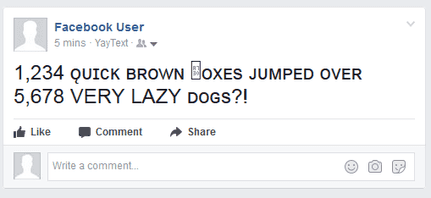 facebook / win / firefox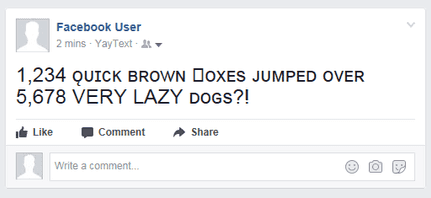 facebook / win / ie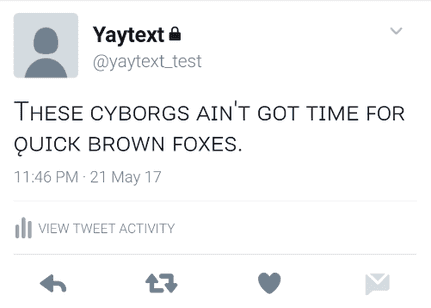 twitter / android / tw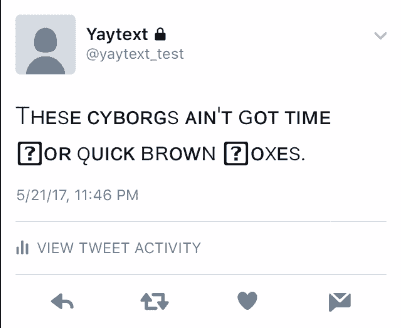 twitter / ios / tw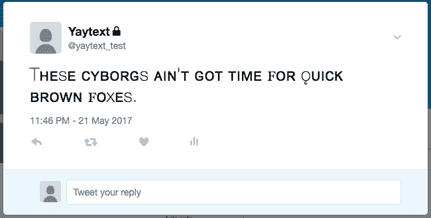 twitter / osx / chrome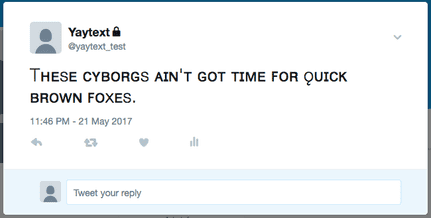 twitter / osx / firefox
twitter / osx / safari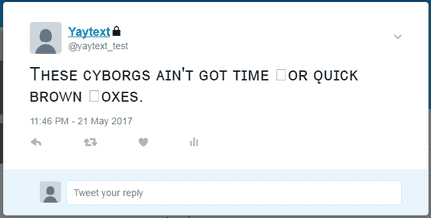 twitter / win / chrome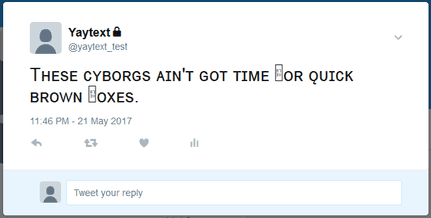 twitter / win / firefox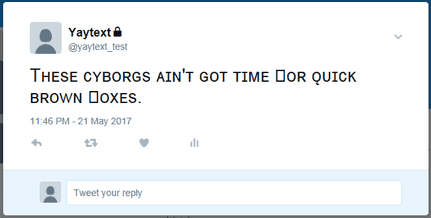 twitter / win / ie