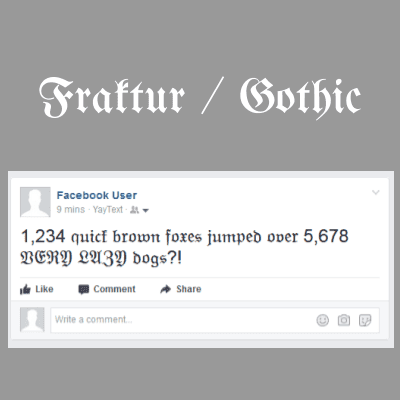 Super cool unicode text magic. 𝕭𝖔𝖔𝖒. Use gothic / blackletter / old English fonts on Twitter, Facebook, and more.
Blackletter, old English, or gothic text is a style of script used for European languages beginning in the 12th century. This style is now mostly used for decorative purposes, for example, to evoke an old word classical feel. It can also be used to evoke a heavy metal feeling. This unicode text tool generates Fraktur style black letter text that can be copied into Facebook and Twitter messages, YouTube comments, SMS messages, etc.
See how these styles look on apps like Facebook, Twitter, SMS; and on Mac, Windows, iPhone and Android devices.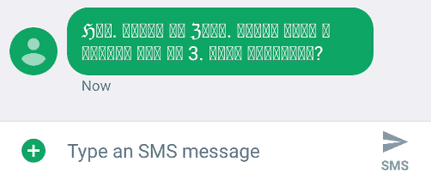 sms / android / message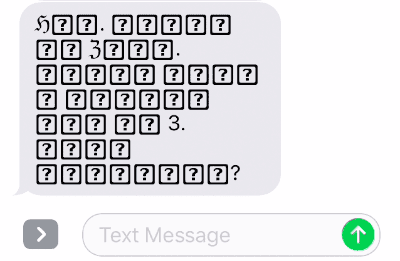 sms / ios / message

sms / ios / notification

facebook / android / fb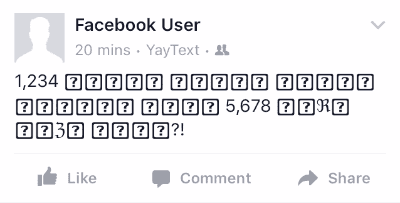 facebook / ios / fb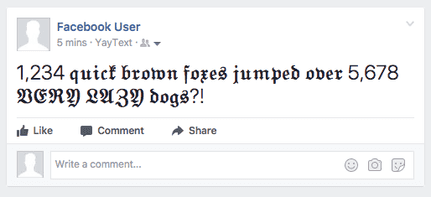 facebook / osx / chrome
facebook / osx / firefox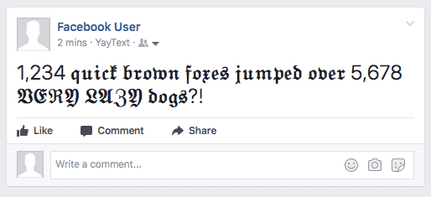 facebook / osx / safari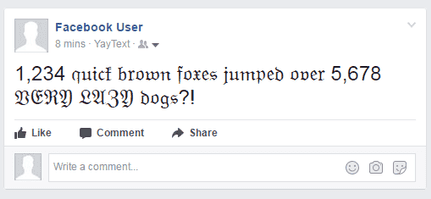 facebook / win / chrome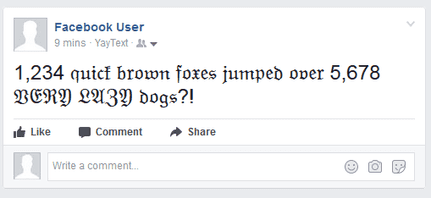 facebook / win / firefox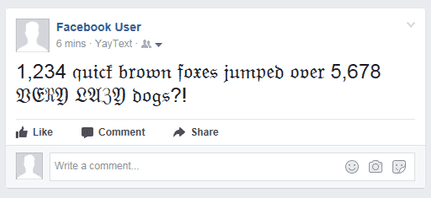 facebook / win / ie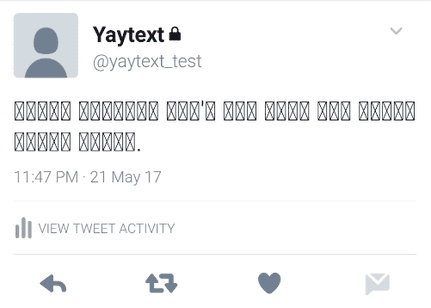 twitter / android / tw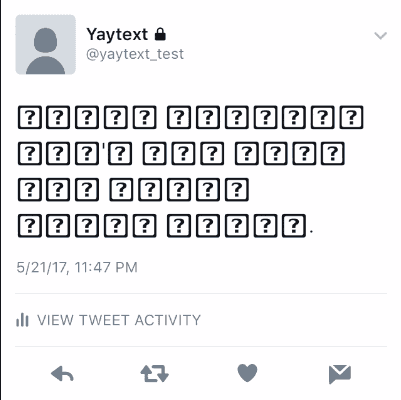 twitter / ios / tw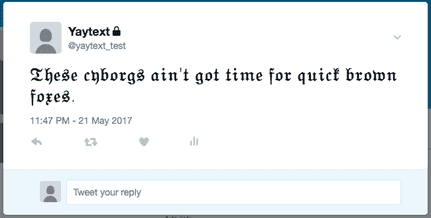 twitter / osx / chrome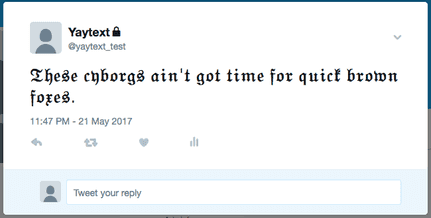 twitter / osx / firefox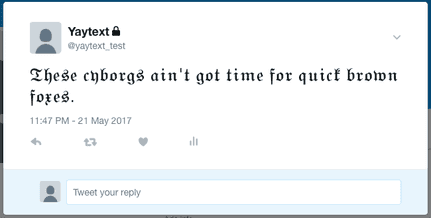 twitter / osx / safari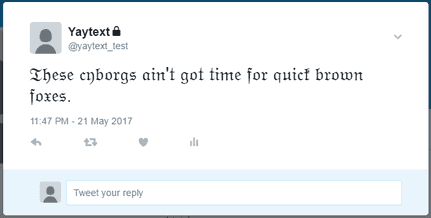 twitter / win / chrome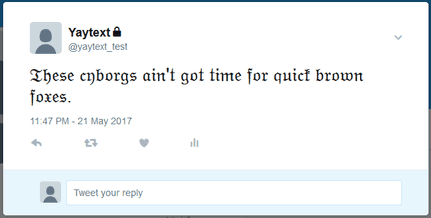 twitter / win / firefox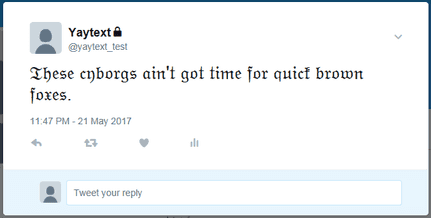 twitter / win / ie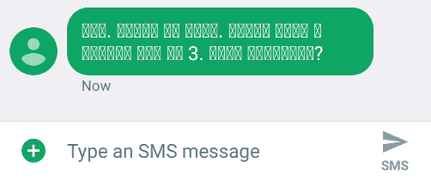 sms / android / message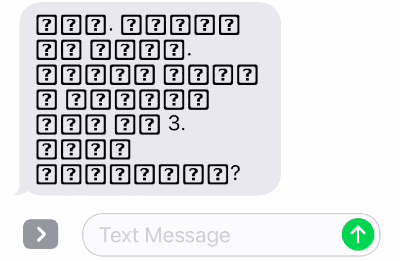 sms / ios / message
sms / ios / notification

facebook / android / fb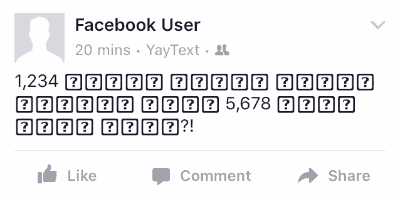 facebook / ios / fb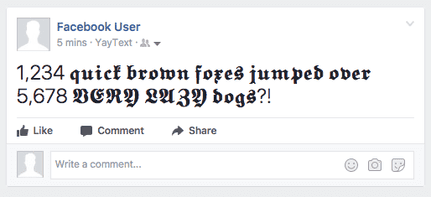 facebook / osx / chrome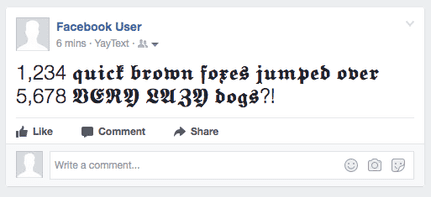 facebook / osx / firefox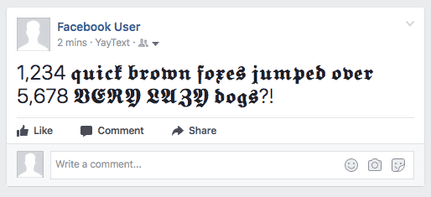 facebook / osx / safari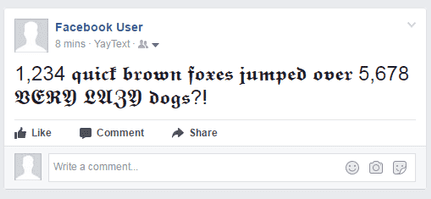 facebook / win / chrome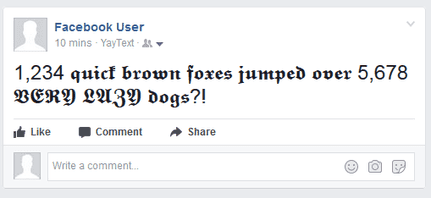 facebook / win / firefox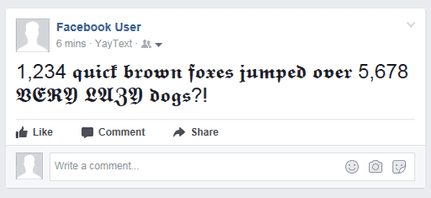 facebook / win / ie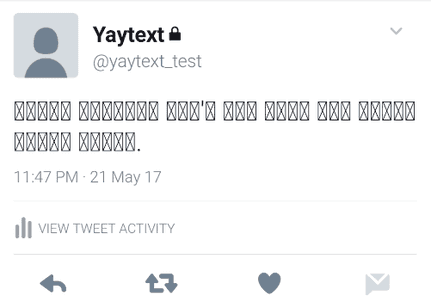 twitter / android / tw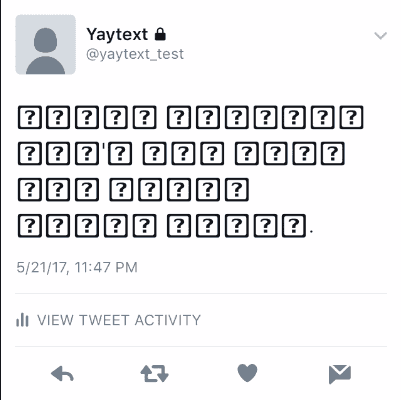 twitter / ios / tw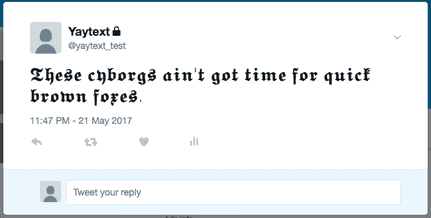 twitter / osx / chrome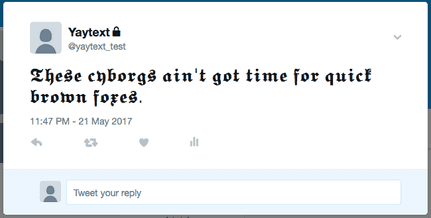 twitter / osx / firefox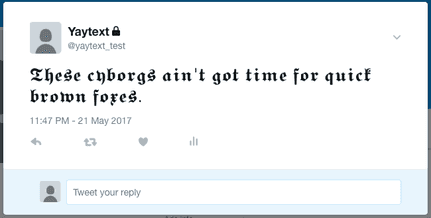 twitter / osx / safari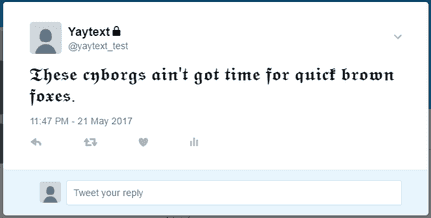 twitter / win / chrome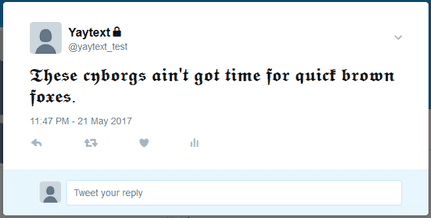 twitter / win / firefox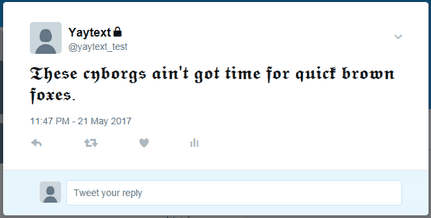 twitter / win / ie