Home »

Styles

»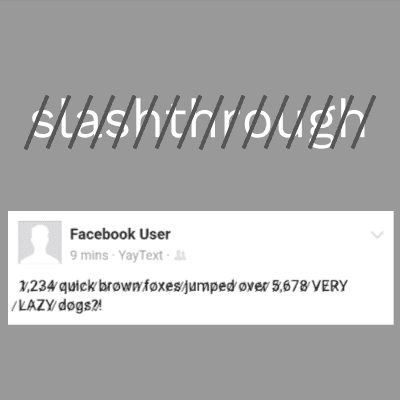 Super cool unicode text magic. Slash through y̷o̷u̷r̷ t̸e̸x̸t̸ on Facebook, Twitter, and everywhere else.
This tool generates forward slashes overlayed on top of text, using unicode. The slashes look like t̷h̷i̷s̷ or like t̸h̸i̸s̸. You can use slashed-through text in Facebook and Twitter updates, in text messages, comment threads, etc.
Text with slashes can be used to indicate that text was edited, revised, or scratched out. If you are looking to put a line through text, instead of slashes, try the strikethrough font tool instead. You can also use the "do not" symbol tool to slash through text like t⃠h⃠i⃠s⃠.
See how these styles look on apps like Facebook, Twitter, SMS; and on Mac, Windows, iPhone and Android devices.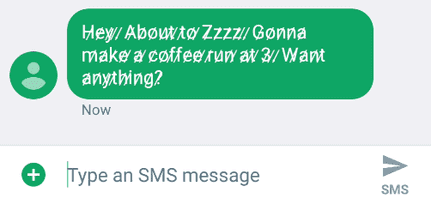 sms / android / message
sms / ios / message

sms / ios / notification

facebook / android / fb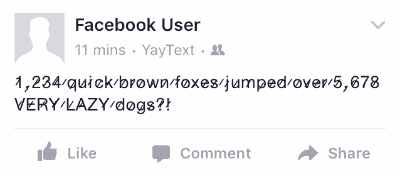 facebook / ios / fb

facebook / osx / chrome

facebook / osx / firefox

facebook / osx / safari

facebook / win / chrome

facebook / win / firefox

facebook / win / ie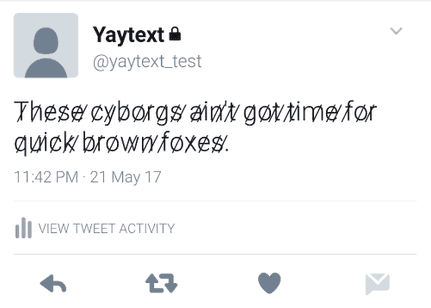 twitter / android / tw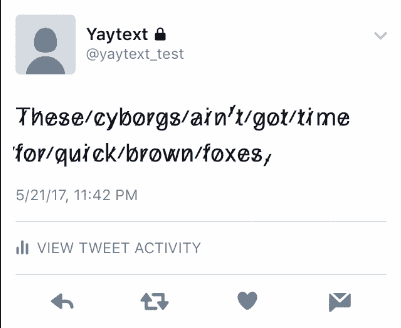 twitter / ios / tw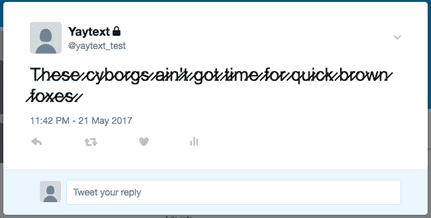 twitter / osx / chrome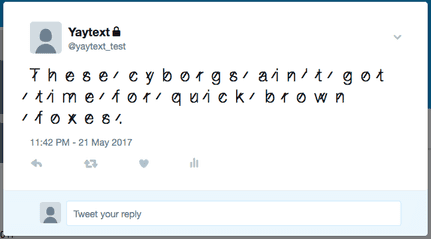 twitter / osx / firefox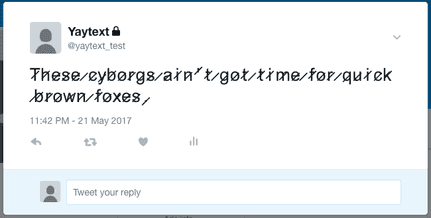 twitter / osx / safari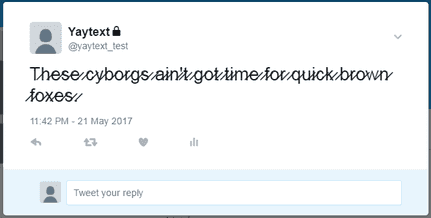 twitter / win / chrome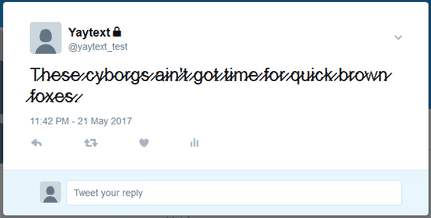 twitter / win / firefox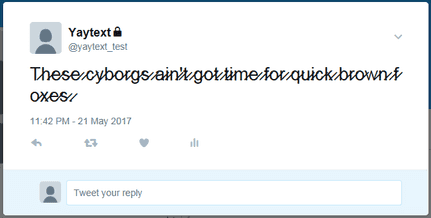 twitter / win / ie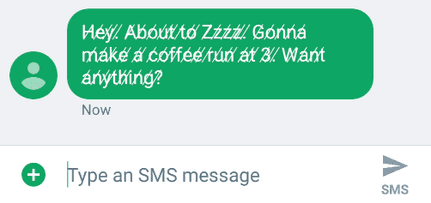 sms / android / message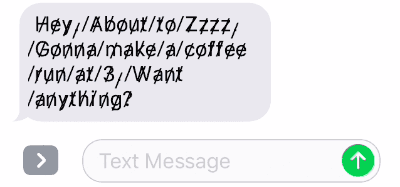 sms / ios / message

sms / ios / notification

facebook / android / fb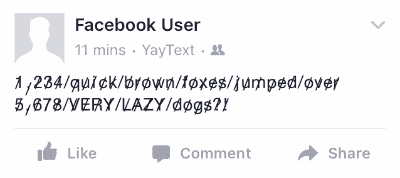 facebook / ios / fb

facebook / osx / chrome

facebook / osx / firefox

facebook / osx / safari

facebook / win / chrome

facebook / win / firefox

facebook / win / ie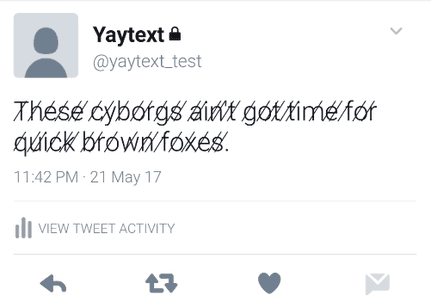 twitter / android / tw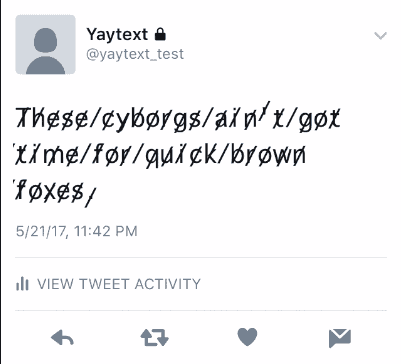 twitter / ios / tw
twitter / osx / chrome
twitter / osx / firefox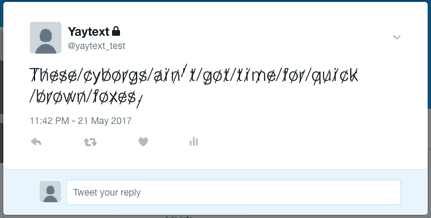 twitter / osx / safari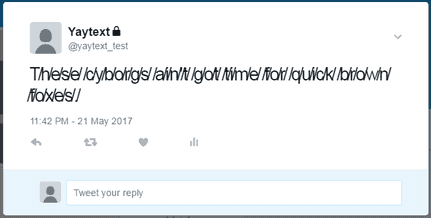 twitter / win / chrome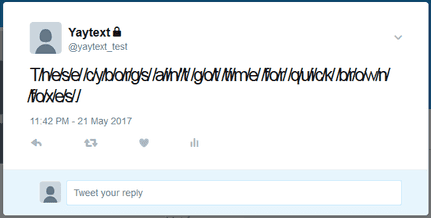 twitter / win / firefox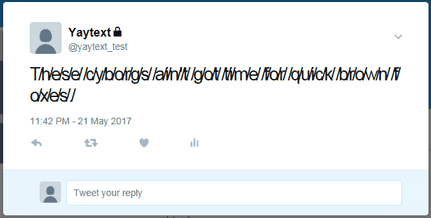 twitter / win / ie