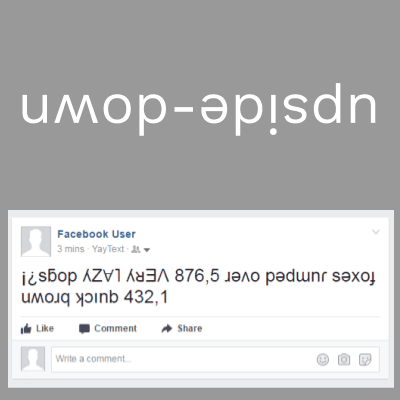 Super cool unicode text magic. Flip your text upside-down, inside out, and ʎʌɹnʇ ʎsdoʇ.
This tool generates upside-down text (sıɥʇ ǝʞıן) that you can copy and paste into Facebook statuses, tweets, YouTube comments, and more. Flipping words upside-down is a fun trick you can use to make people laugh and see things from a new perspective. Upside-down text can be used to denote crazy ideas, silliness, or uniqueness 🙃.
See how these styles look on apps like Facebook, Twitter, SMS; and on Mac, Windows, iPhone and Android devices.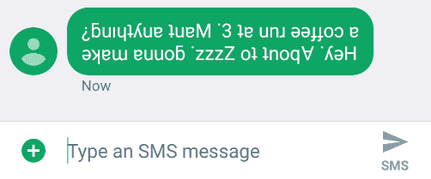 sms / android / message
sms / ios / message

sms / ios / notification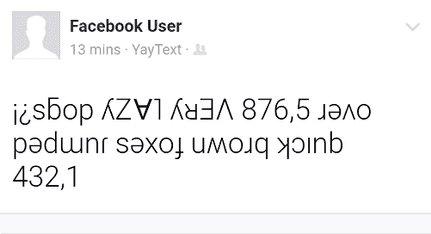 facebook / android / fb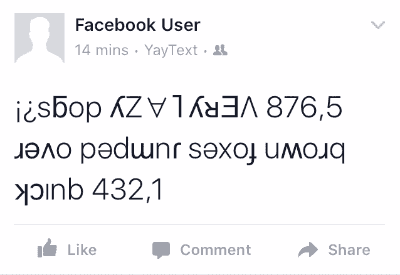 facebook / ios / fb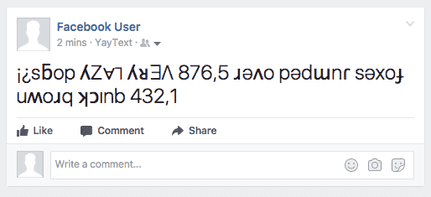 facebook / osx / chrome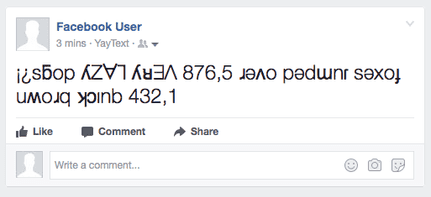 facebook / osx / firefox
facebook / osx / safari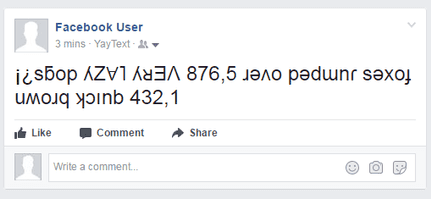 facebook / win / chrome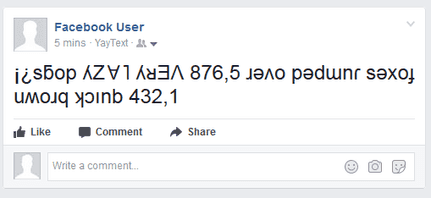 facebook / win / firefox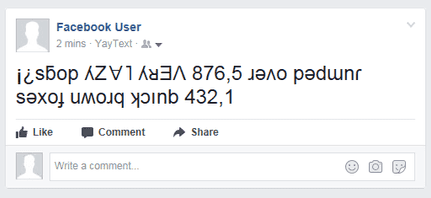 facebook / win / ie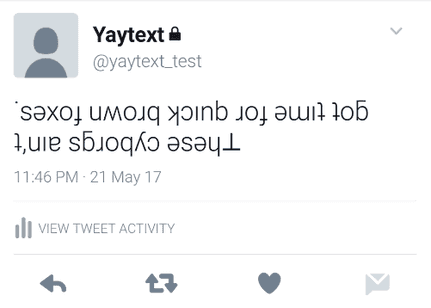 twitter / android / tw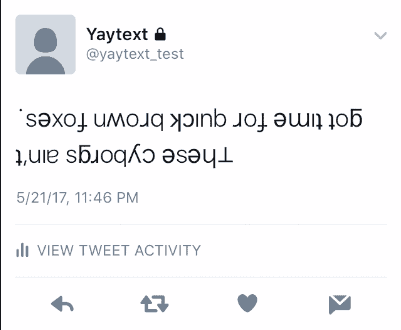 twitter / ios / tw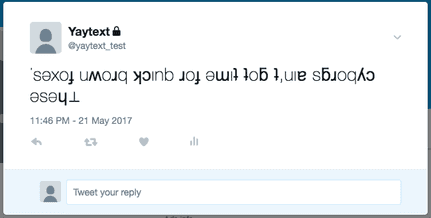 twitter / osx / chrome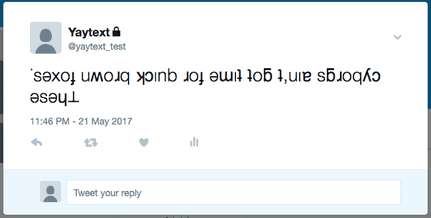 twitter / osx / firefox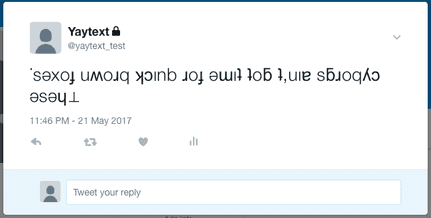 twitter / osx / safari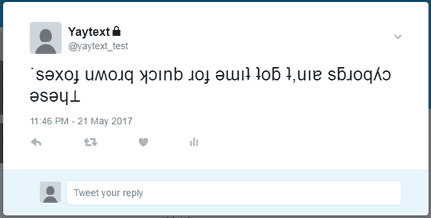 twitter / win / chrome
twitter / win / firefox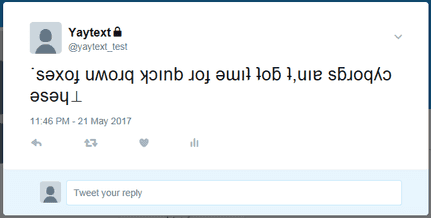 twitter / win / ie