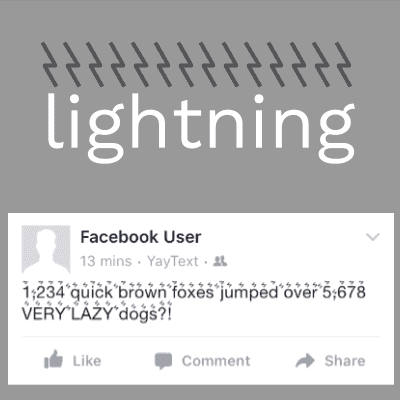 Super cool unicode text magic. C͛r͛a͛s͛h͛ ͛B͛a͛n͛g͛!͛!͛!͛. Frightening lightning text!
This tool uses unicode to put lightning symbols on top of your text (l͛i͛k͛e͛ ͛t͛h͛i͛s͛!͛). You can copy this lightning text into Facebook status messages, tweets, and text messages. You can use lightning text to make your text look loud, crazy, intense, or stormy. ⚡
See how these styles look on apps like Facebook, Twitter, SMS; and on Mac, Windows, iPhone and Android devices.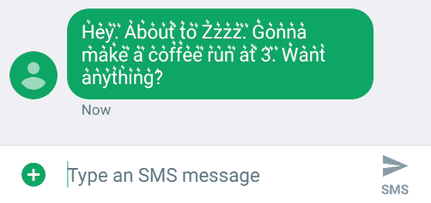 sms / android / message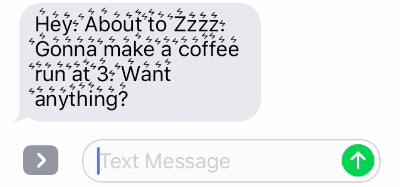 sms / ios / message

sms / ios / notification

facebook / android / fb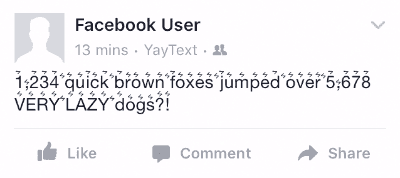 facebook / ios / fb

facebook / osx / chrome

facebook / osx / firefox

facebook / osx / safari

facebook / win / chrome

facebook / win / firefox

facebook / win / ie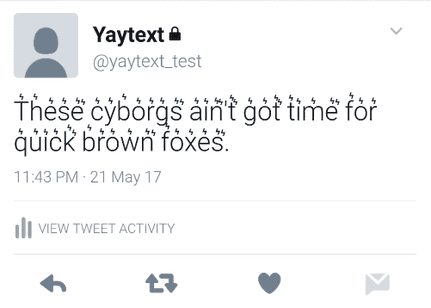 twitter / android / tw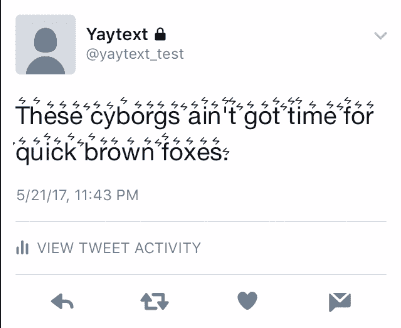 twitter / ios / tw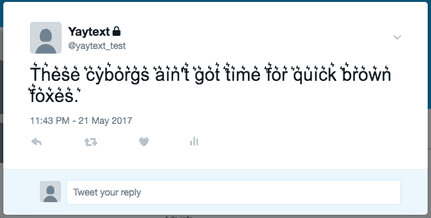 twitter / osx / chrome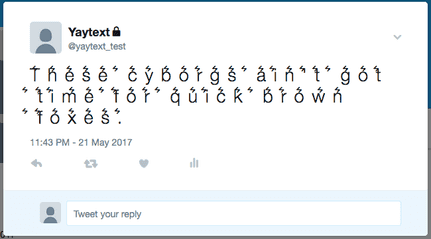 twitter / osx / firefox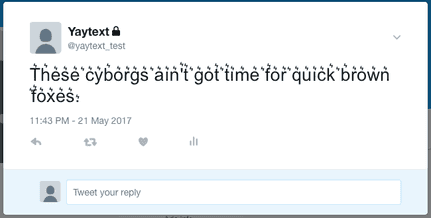 twitter / osx / safari
twitter / win / chrome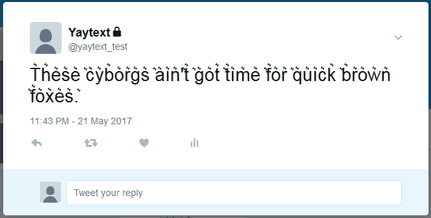 twitter / win / firefox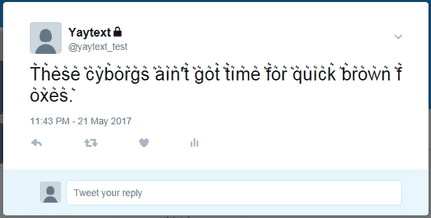 twitter / win / ie