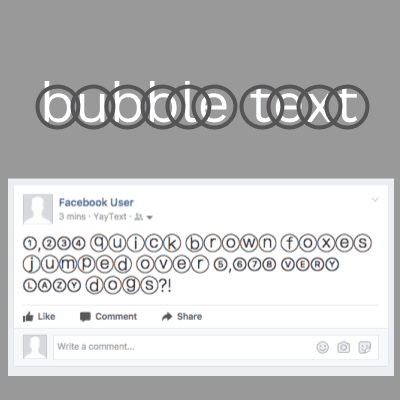 Super cool unicode text magic. Care for a glass of ⓑⓤⓑⓑⓛⓨ?
This tool generates text characters inside of circles or bubbles, with either dark or light backgrounds. These bubble characters can be used inside of Facebook or Twitter status updates, in emails, and elsewhere. You can use bubble text to indicate excitement, cause for celebration, or to denote something important.
See how these styles look on apps like Facebook, Twitter, SMS; and on Mac, Windows, iPhone and Android devices.